DENTIST – ASHWAUBENON, WI
Redefining how you think of "the dentist."
Brodhagen Dental Care is excited to become Bay Park Smiles
A message from Dr. Mark:
I hope you all had a wonderful holiday season and are enjoying the new year so far. I personally enjoyed my time with family and working on remodeling my kitchen, which I'm sure most of you have heard about! Some of you may have noticed a change or two here at the office and I wanted to send out a message to get you all up to speed.
Since grade school, high school, and college I've had visions of a career in dentistry that would last me 50 years. At this point in time, I'm a year and a half short of that time frame. I have accomplished so much and met so many people and I truly believe that each and every one of you are part of my family.
Throughout my life as a dentist, I have loved learning and have strived to stay up to date on many facets of
dentistry that could help my patients with their oral and overall health. I've enjoyed modifying what I do to help more and more patients receive the care that they want and need. I want everyone to know that while I am not done learning, I am beginning to look to the future to create new goals in how I spend my time in the practice and what services I bring to this incredible family of patients. It took over a year to finally find the right fit, but with careful consideration, I have entered into a partnership with Wausau Smiles. I feel strongly that this partnership will help me continue to provide the exceptional dental care you deserve while giving me some flexibility as I start this next chapter. Don't worry, I'm not retiring, in fact, I have never been more excited to continue to see patients, grow our sleep apnea side of the clinic and mentor new associates and practitioners you can trust.
I have been so lucky to have my coworkers, many of whom I taught dental hygiene at NWTC in the early years. It is a wonderful gift to have them share this ride with me. Many have spent their entire careers with me, and some continue to work beside me and have been doing so for more than 50 years. We as a group are so lucky to have such consistency for the office, for the doctors, and especially for the patients. I am incredibly proud of this team, past and present, and know we will continue to provide you with the best dental care and patient experience you've come to expect for generations to come.
Thank you from the bottom of my heart for being part of the Brodhagen Dental Care family and I look forward to
the future as we start the next chapter as Bay Park Smiles.
Sincerely,
Dr. Mark
Our team at Bay Park Smiles would be honored to serve you at our dental office in Green Bay – You'll find our practice at 1052 Bel-Aire Ct in Green Bay. We're right next to Target and Starbucks, which makes it both easy to find us and easy to grab a bite before or after your visit. Of course, if you have any trouble locating us, you can always give us a call. We would be happy to help you however we can.
Our
Services
Trusted, Dentistry for Everyone in Your Family
Our team has years of experience and is able to provide a wide array of treatments.
Check out more services.
See what our patients are saying about our 5-star dental office
Dr. Brodhagen is the best dentist I have ever had and will have. The staff is the sweetest and most helpful ladies you would ever meet. Definitely the best dental office you would visit. 🙂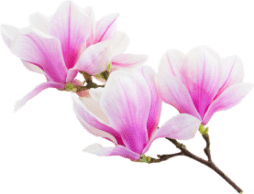 A NOTE FROM OUR DENTIST
For over 46 years, the Bay Park Smiles team has been providing our community with the outstanding, trustworthy, and high-quality dental care that they deserve. We aim to carry on that legacy for as long as possible and continue advancing our skills and knowledge in the dental field to stay on top of the latest advancements.
We can't wait to meet you and your family, and we hope that you find the dental home that you've always been searching for at our family dental office in Green Bay.
MARK BRODHAGEN, DDS
OUR PHILOSOPHY
Ashwaubenon's choice since 1978.
FROM DENTAL CLEANINGS TO SMILE MAKEOVERS
From grandchildren to great-grandparents, we provide comprehensive dental care to patients of all ages.
VA DENTISTRY - IMPROVING VETERANS' ORAL HEALTH
We're one of the few local dental offices who partner with the VA to provide veterans with top-notch, reliable dentistry.
NO DENTAL INSURANCE? JOIN OUR PLAN!
With our In-House Savings Plan, you can get the reliable, confusion-free coverage you need for all of your preventive dental needs.
Monday – Thursday
7:30 am – 4:30 pm
Stop snoring, sleep better.
Medical Insurance & Medicare
We're in-network with most major medical insurance companies, so you can improve your quality of sleep without breaking the bank.
At-Home Sleep Testing & Analysis
We offer convenient, at-home sleep testing, so you can learn more about your condition and how it's impacting your health and wellness.
Partnered with Top Sleep Physicians
We partner with trusted, local sleep physicians to help you find relief from your sleep apnea symptoms, so you can rest easy again.
Oral Appliance Therapy: A CPAP Alternative
If you've tried CPAP therapy and aren't a fan, we offer a less intrusive alternative that doesn't make noise, called oral appliance therapy.